Product Description
OUR STRENGTHES
1) The original undercarriage parts at favorable prices
2) OEM undercarriage parts with good quality
3) Long wear life and high working efficiency
4) Quick response and fast delivery with regular inventories
5) Strong and healthy cash flow allows us to offer flexible payment terms
CRAFTSMANSHIP
1. The driving wheel body is made of high-hardenability manganese alloy cast steel material. After quenching and tempering heat treatment, the matrix is subjected to medium-frequency induction quenching treatment on the entire tooth surface. The surface hardened layer has uniform structure and fine grains. The matrix has good toughness and strength. The mask has high wear resistance;
2. Adopt multi-power segmented induction quenching heating process to realize precise control of tooth root, tooth surface, tooth top heating temperature, heat penetration depth and hardened layer depth;
3. The large-tonnage mine-type drive wheel is made of high-hardenability cast steel Mn-Mo alloy cast steel material, which further improves the strength and impact toughness.
Drawing
We will confirm before every shipment

DETAILS
MANUFACTURING
 WAREHOUSE

QUALITY CONTROL
FAQ
Q1: Are you trading company or manufacturer?
A: We are not manufacturer, we manage the supply chain and offer undercarriage parts for XCMG crawler undercarriages, including track rollers/bottom rollers,top rollers/carrier rollers,driving sprockets/ sprocket rims/sprocket segments,track idlers,track chains/track link assy, track shoes/ track pads,track bolts,track nuts,track pins,track bushings,etc. Both original and OEM undercarriage parts are available here.
Q2: Hong long is your delivery time?
A: It depends on the quantity. For a big order, the time is generally 10-25 days after order. For a small order, customers can get goods at once. We hold regular stock up to 20 million for popular undercarriage parts, just contact our sales to tell your excavator model number then we will inform whether we have them in stock ready for shipment.
Q3: Do you produce samples? Is it free?
A: We don't produce samples free of charge for our customer, but your sample cost paid can be returned after your first standard order is placed.
Q4: How to ensure the quality?
A: We produce as per the confirmed technology or drawings for each order for our customers. And our factories followed the strict quality control system provided by XCMG. We inspect goods during production according to a required frequency and we also perform the final inspection before the goods are packed.
Q5: How's your after sales service?
A: We do offer a warranty.The warranty period will be 12 months or 2000hrs whichever comes first. This warranty does not cover the covering parts and wearing parts.If there is any quality problem within the warranty period, CZPT Machinery will provide solutions accordingly.  
Any interest, will be glad to show you more.
Please feel free to contact us for more information about details and offers.
| | |
| --- | --- |
| After-sales Service: | Reply in 24 Hours |
| Warranty: | 12 Months |
| Type: | Undercarrial Parts |
| Application: | Excavator |
| Certification: | ISO9001: 2000, SGS |
| Condition: | New |
Customization:

Available

|

Customized Request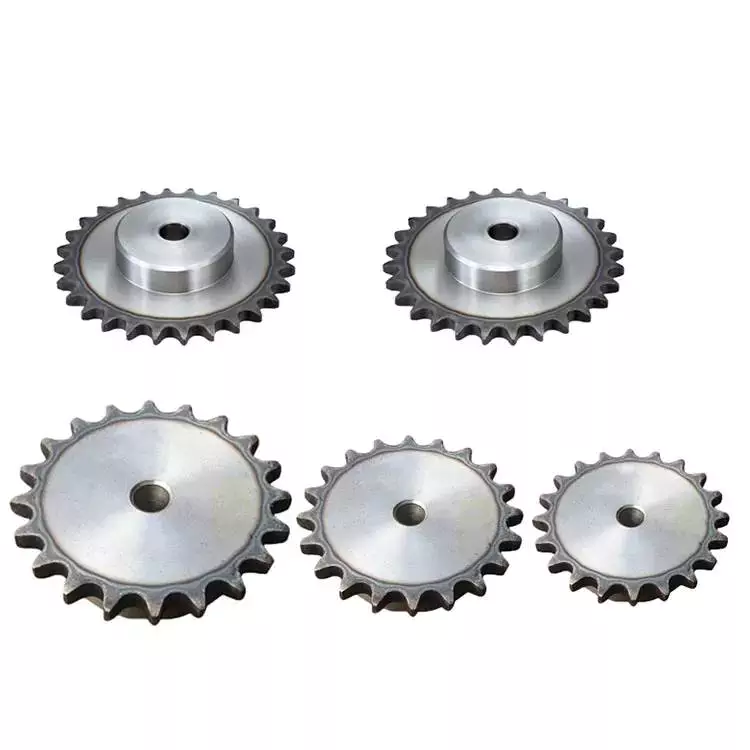 How to Use Sprocket for Conversion Optimization
The sprocket is usually attached to the shaft with one or more set screws. These set screws are usually ANSI standard sizes. However, these standards are not always suitable for all applications. Therefore, it is important to find a supplier who understands the correct keyway size for a specific application.
Typical sprocket
Typical sprocket hardnesses range from 35 to 40 HRC, depending on the application. However, some applications require lower hardness levels. The hardness level is determined by the material used to manufacture the sprocket. Further tempering can further reduce the hardness level. For example, conveyor sprockets with long pitch line thicknesses may not require hardening.
Steel is the most commonly used material for standard sprockets. However, many types of materials can also be used. The material used to make the sprocket depends largely on the type of equipment and tools used to make the sprocket. Steel is the most common building material because of its versatility and hardness and its use in a variety of applications. Bronze is another common material used for sprockets, usually in non-magnetic environments.
Another common material used for sprockets is reinforced plastic. While sprockets may look similar to gears, the main difference is their teeth and their ability to interlock with the chain. This allows simple rotational movement of large equipment and machinery.
The number of teeth on the sprocket is measured according to the number specified by the standard. An example is the ISO-DIN standard. A typical sprocket has an odd number of teeth to prevent the teeth from wearing out and causing the chain to slip.
A typical sprocket has rollers on the bottom and teeth on the top. When the chain meshes with the sprockets, the rollers get caught on the teeth. The rollers then pull the strap back, removing the extra force. However, if the bottom half of the chain is slack, the rollers will sit on the teeth and the chain will jump forward one tooth.
Function
Sprocket is an important feature for optimizing the user experience of your website. It works by analyzing user behavior on your website and delivering personalized interactions at the right time. This feature can also help you increase the conversion rate of your website. In this article, we'll explore how to use Sprocket for conversion optimization.
The easiest way to explain the function of a chainring is to imagine a bicycle. The large sprocket is mounted on the pedal axle of the bike, and it drives the chain, which in turn drives the small sprocket on the rear wheel. The same principle is used for motorcycles and some other motor vehicles.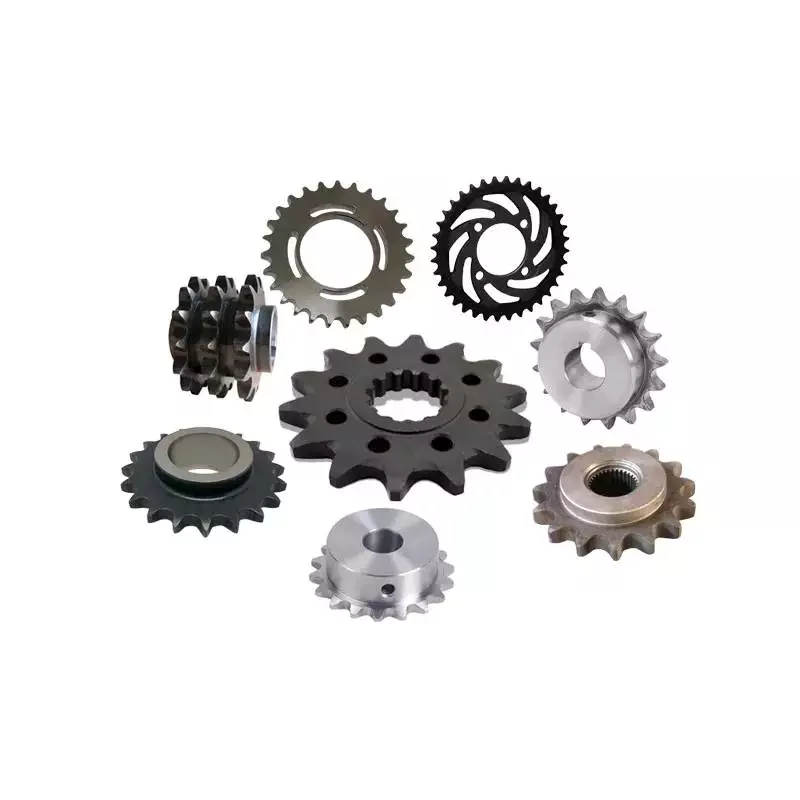 element
Sprocket assemblies are wheel-shaped assemblies that hold gears and other components in place. They allow precise rotation of large gears. They can be made of metal or reinforced plastic. Different designs are available to suit different applications. Here are some examples. Sprockets are used for heavy duty rollers.
The components 12 and 14 slide together in the axial direction relative to the drive shaft 18 . The protrusions 22 on one part fit into complementary shaped grooves on the other part. Usually, the two parts are the same, but they can be different. For example, jigsaw-shaped protrusions may fit into grooves in opposing portions.
Sprocket components are usually made of metal or reinforced plastic. They resemble gears due to their wheel-shaped design and teeth. However, sprockets interact with different types of chains. Most sprocket chain systems operate similarly to bicycle chain assemblies. To ensure proper performance, choose the correct one for your specific application.
Whether you're buying sprockets for an electric car, bike, or construction project, make sure you choose the right sprocket. Sprockets are versatile. A single sprocket may have one or two teeth, while a triple sprocket may have two or more.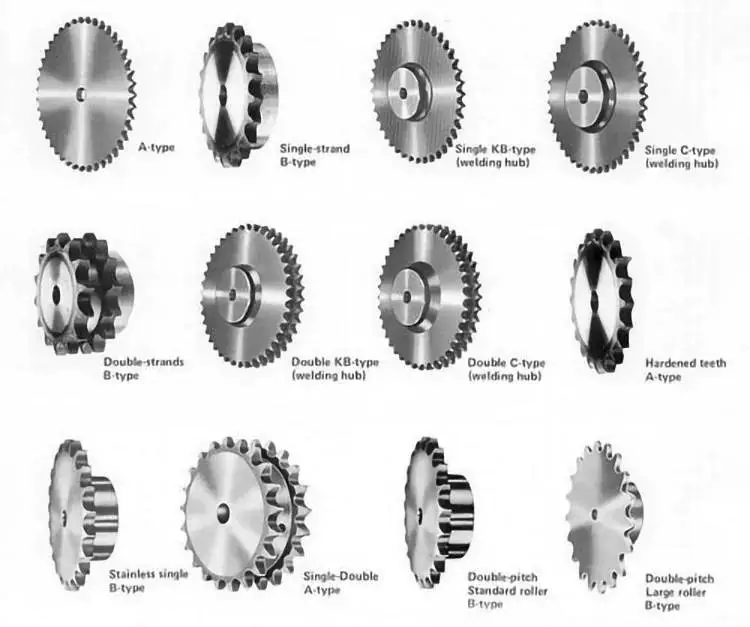 Put on
Proper maintenance of your bicycle's chain and sprockets is critical to the performance and safety of your bicycle. These components wear out over time and should be replaced in the correct order. A well-maintained bike can go from 20,000 to 30,000 miles on one set of components. Mileage depends on the quality of the chain and sprockets and the type of riding style. For your safety and the performance of your bike, it is recommended to replace these components every few thousand miles.
Identifying a worn sprocket is easy; you can easily notice when a sprocket's teeth are cut off. A badly worn sprocket will be unusable and your chain will end up stuck between the teeth. If the chain is damaged by worn sprockets, you should replace the chain.
When a chain or sprocket needs to be replaced, it is important to ensure that the sprocket is properly lubricated. Oiling will make the chain and sprocket more efficient and reduce the risk of damage. A good rule of thumb is to use anti-rust oil to protect your bike from corrosion.
In order to maintain the sprocket, you should follow the manufacturer's maintenance instructions. You must replace them in the correct order. The first step is to remove the old sprocket and discard it. Old sprockets cannot be mixed with new sprockets.
It is also important to replace the front and rear sprockets when returning the chain. You should also lubricate the chain to prevent rust. Before lubricating, you can clean the chain with a non-petroleum-based cleaner. Don't use oil as it doesn't protect the chain from water and is more viscous.



editor by CX 2023-05-19